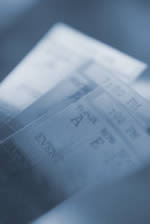 The Box Office is open Tuesday to Saturday from 11:30am to 5:30pm, and on show days from 11:30am to showtime.
Call (807) 684-4444 to purchase tickets sold through the Box Office, or to make inquiries about upcoming events.
---
Important! Please Note…
ALL SALES ARE FINAL. THERE ARE NO REFUNDS OR EXCHANGES.

When picking up tickets, we need to see valid photo ID and the credit card used for the purchase before the tickets can be released.

We can only provide support to the original ticket purchaser.

The original puchaser may authorize one other individual to pick up the order from the Box Office. That individual must present their own photo ID at the time of pickup.
Advertised ticket prices on our website are subject to handling charges.
Tickets are not held without payment.
Tickets purchased by phone or internet are not mailed out. They are made available for pickup at the Box Office.
We are not responsible for issues with connecting to our Box Office system for ticket sales. Every effort is made to ensure that customers will be able to connect to our online ticketing system. However, due to issues with many different brands and versions of virus protection, firewalls, routers, etc., we are not responsible for issues that arise from your computer or mobile device not being able to properly connect to our system to complete your purchase.
With regard to lost or stolen tickets, or issues regarding print at home tickets, contact the Box Office and a duplicate ticket will be issued at a nominal fee for pickup only on the day/night of the performance ($4 per ticket to be reprinted). Please remember that the Box Office must have a record of the original sale, so be sure when you order tickets that we are given all the information we request.
The TBCA reserves the right to refuse or cancel sales if incorrect or false information is provided at the sales window, or through our online Box Office.
The TBCA reserves the right to refuse service or cancel sales to customers who exhibit physical violence, hostile or threatening behaviour or language at any point before or after the sale.
Patrons exhibiting physical violence, hostile or threateneing behavior or language may be asked to leave the premises, or removed from any concert.
The Thunder Bay Community Auditorium is committed to maintaining a safe and positive atmosphere, and adheres to the City of Thunder Bay's Zero Tolerance for Violence policies.
For Gift Certificates purchased from a computer from a computer or mobile device outside of Canada, please do not select the Print-At-Home Option.
---
At the Thunder Bay Community Auditorium, we have several methods for you to purchase tickets to our performances…
In Person
In Person
(during business hours)
The Auditorium is located at 1 Paul Shaffer Drive in Thunder Bay, Ontario. There is free parking available in the ring driveway near the Box Office for ticket purchases. We accept cash, Visa, MasterCard, Debit, and TBCA gift certificates. Orders done in person are released immediately.
By Phone
By Phone
(during business hours)
Phone orders will be held at the Box Office and require payment with either Visa or MasterCard.
Online
Online
(24/7 service)
Tickets can be purchased online through our website at tickets.tbca.com. All internet orders are to be picked up at the Box Office, unless the "Print at Home" option is selected as the preferred delivery method (see more about Print at Home tickets below). Make sure the account name matches the cardholder's name to ensure there is no conflicting information at the time of ticket pickup. Visa, or MasterCard can be used for online purchases.
---
Accessible Seating
If you require accessible seating, contact the Box Office directly at (807) 684-4444. Accessible seating cannot be purchased online.
Wheelchair locations are available on both sides of the Orchestra level (HL 1, 2, 3, 4) and at the back of the Orchestra level in row HA. You can reference our seating chart here.
---
Discounts
Discounts are not necessarily offered on all shows. However, when a discount is offered, the following applies:
Senior admission applies to anyone 60 years of age and up.
Student admission applies to any full time student (high school, university, college). Valid student ID must be presented to the ushers for admission to the show.
Child admission applies to anyone 12 years of age and under unless otherwise specified.
Infants 12 months and under will not require a ticket to performances.
No double discounts.
From time to time, other discounts may be offered. As the Box Office for more details.
---
Gift Certificates
In addition to tickets for performances, the Box Office sells gift certificates in any denomination. These gift certificates have no expiration date and are eligible for any internal TBCA performance. This excludes Thunder Bay Symphony Orchestra (TBSO) events and special events. Gift certificates are treated like cash and cannot be replaced if lost or stolen.
Additionally, our newer TBCA gift certificates can be used for phone and internet orders, providing there is a certificate number and a redemption code on the certificate itself. Otherwise, they must be redeemed in person at the Box Office.
FOR GIFT CERTIFICATES PURCHASED FROM A COMPUTER OR MOBILE DEVICE OUTSIDE OF CANADA, PLEASE DO NOT SELECT THE PRINT-AT-HOME OPTION.
---
Pit Tickets
Some shows held at the Thunder Bay Community Auditorium have the standing room pit opened up in front of the stage. We cannot reprint tickets that have been purchased in the pit because of their General Admission designation.
---
Print at Home Tickets
When ordering tickets online, some shows feature the option "Print at Home" as a delivery method. If you select this option, your tickets are attached to your confirmation email as a PDF file. These tickets are your admission to the event, so don't forget to print them out and bring them to the show!
Do not choose "Print at Home" unless you have ensured that your computer's operating system and software are up to date. This is especially important with Adobe Acrobat Reader, which needs to be up to date with the latest version in order to view and print your e-ticket. Ensure your printer is set to print full 8.5"x11" letter sized paper. We cannot accept multiple tickets printed on a single page, double sided tickets, nor will your tickets scan from your mobile devices.
Do not delete the confirmation email until after the show has taken place to ensure that there is a record of your ticket in case of a problem.
Reprints can only be done on the night of the show to the original purchaser, who will be asked to provide valid photo ID and the credit card used for the purchase. Please note that there is a fee for reprinting designated tickets at the Box Office.
---
Regarding Third Party Tickets…
Issues with third party tickets, or tickets purchased through other online ticket resellers cannot be resolved by the Thunder Bay Community Auditorium.
When purchasing tickets online, be sure that the address in your browser starts with tickets.tbca.com. There are a number of third party resellers who are also selling tickets to Community Auditorium events, including the Thunder Bay Blues Festival. Often, these resellers are charging a premium to purchase tickets through their sites.