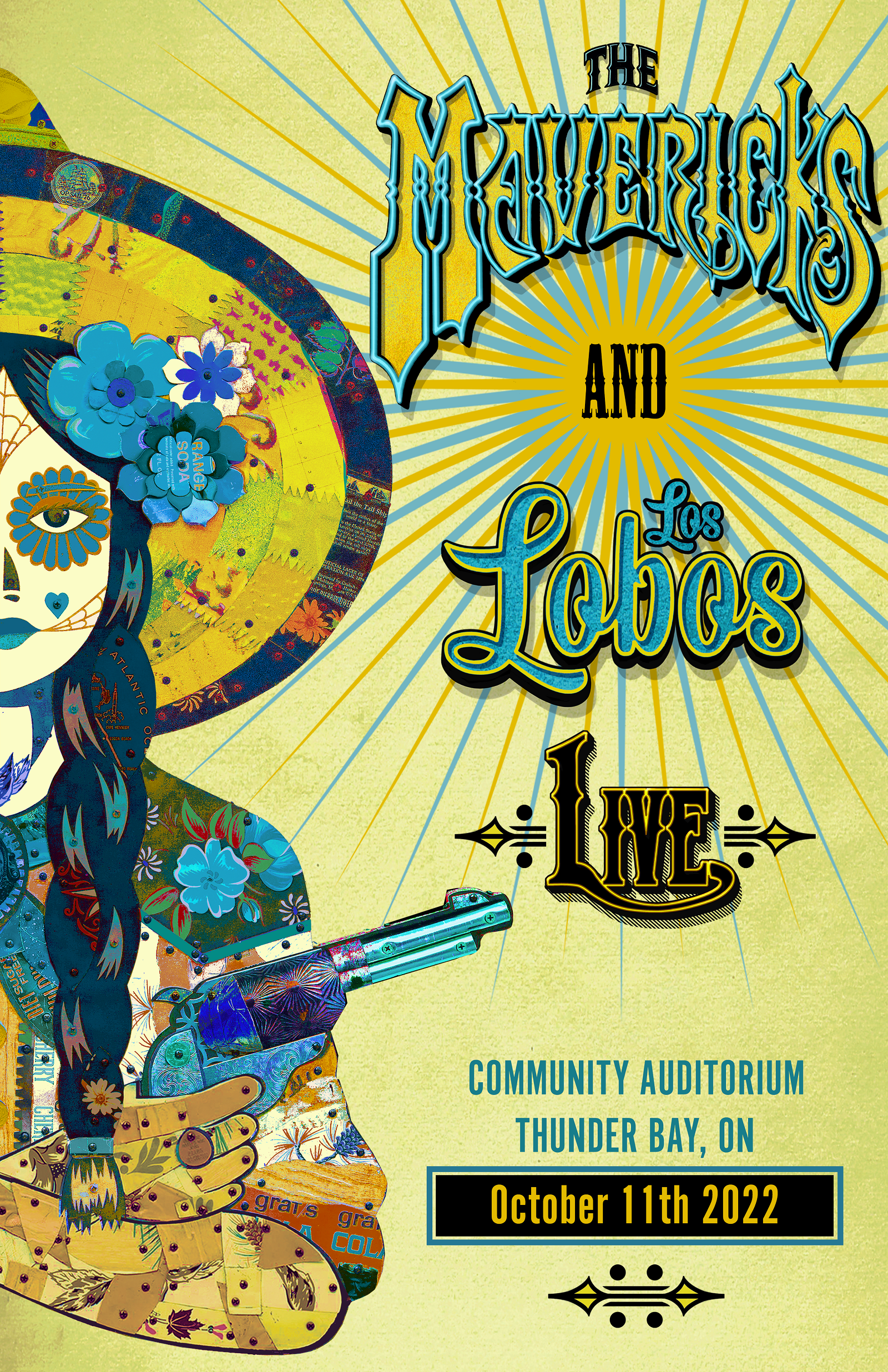 On-sale
Friday, June 3, 2022
Loge Seats On-sale
Thursday, September 8 @ 10:00 am
The Mavericks were founded more than 25 years ago by Malo and Deakin as a standout alternative band in a Miami rock scene dominated by hair metal and punk. Improbably, they were noticed by super-producer Tony Brown in Nashville, and when they got signed to innovative MCA Records, they upended expectations in country music. Their blend of Cuban grooves and Bakersfield-inspired twang netted them several CMA and ACM Awards plus a Grammy in 1995. They charted numerous singles and albums while earning accolades as one of the finest live bands in the business. There was some time off and re-jiggering of personnel, but they came back strong with 2013's In Time and 2015's Mono, albums that provided abundant material for a refreshed and unmatched stage show.
"We've traveled a lot in the last four years. And we've come back from a hiatus of nine years to find a brand new purpose — not just to go out and play for tickets and do the oldies," says Eddie Perez. "Not many bands get to come back from that long to have another moment like this. So I believe it to be quite special."
Los Lobos - The band from East L.A.
Los Lobos still are:
Louie Perez- Drums, Guitars, Percussion, Vocals
Steve Berlin- Saxophone, Percussion, Flute, Midsax, Harmonica, Melodica
Cesar Rosas- Vocals, Guitar, Mandolin
Conrad Lozano- Bass, Guitarron, Vocals
David Hidalgo- Vocals, Guitar, Accordion, Percussion, Bass, Keyboards, Melodica, Drums, Violin, Banjo
For all the trailblazing musical acts who've emerged from Los Angeles, very few embody the city's wildly eclectic spirit more wholeheartedly than Los Lobos. Over the last five decades, the East L.A.-bred band has made an indelible mark on music history by exploring an enormous diversity of genres—rock-and-roll and R&B, surf music and soul, mariachi and música norteña, punk rock and country—and building a boldly unpredictable sound all their own. On their new album Native Sons, the multi-Grammy Award-winners map their musical DNA by covering a kaleidoscopic selection of songs from their homeland, ultimately creating a crucial snapshot of L.A.'s musical heritage.