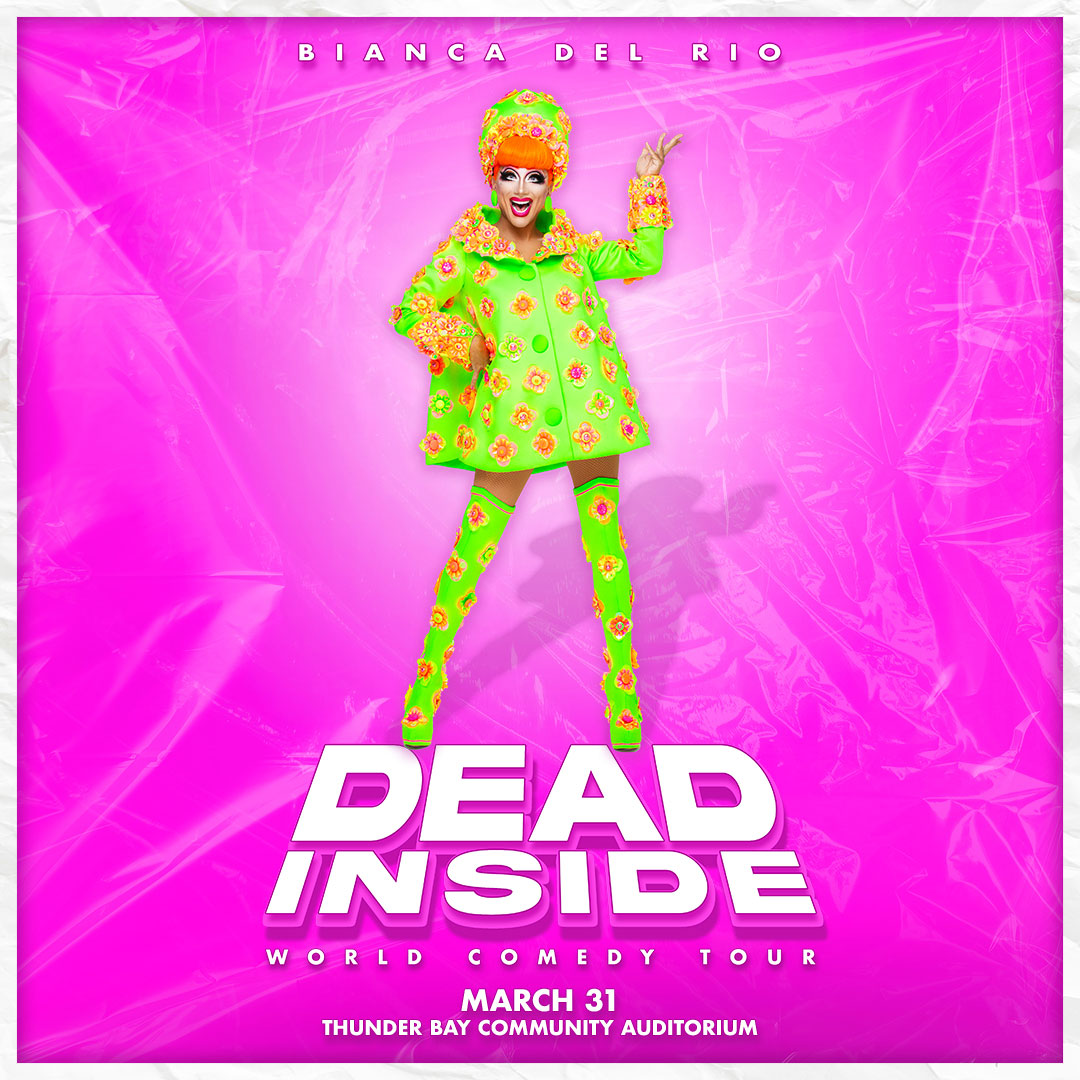 On-sale
Friday, November 17, 2023
Loge Seats On-sale
Friday, March 1, @ 10:00 AM
Bianca Del Rio has officially announced her new North American stand-up comedy tour titled "Dead Inside." The tour will take the Drag Race icon to 60 different locations across the United States and Canada between February and May of 2024. As the seasoned comic's sixth large-scale stand-up tour, "Dead Inside" will cover politics, pop culture, political correctness, current events, cancel culture, and everyday life through the eyes of someone who's "dead inside," finding humor in everything.
"The world is on fire, but I'm not concerned. I'm DEAD INSIDE and find humor in EVERYTHING," Bianca shared. "If you're not easily offended and ready for a night of irreverent humor – get in, losers we're going for a ride!"
Fans can expect their favorite self-proclaimed "clown in a gown" to return to the stage with the same lightning-fast wit and razor-sharp tongue they've grown to love. Bianca is a pro at entertaining the masses, and audiences can look forward to an abundance of interaction between the comedic icon and her crowd. After all, when the "Joan Rivers of the Drag World" has a microphone in her hands, no one is safe.
"Dead Inside" follows the massive success of Bianca's two most recent comedy tours, "Unsanitized," during which she performed to sold out audiences in 99 cities across 27 countries, and "It's Jester Joke," making history as the first drag queen to headline Wembley Arena and Carnegie Hall, selling out both venues.
The highly anticipated tour will kick off on February 12, 2024 in San Diego before hitting New York City, Chicago, Boston, Phoenix, Atlanta and more. The tour will wrap on May 6, 2024 in Palm Desert, CA. Tickets will be on sale to the public starting November 17 at 10am Local time at TheBiancaDelRio.com. There will be two VIP packages available for purchase, in addition to regular admission tickets.
*FOR TIPS ON PURCHASING TICKETS ONLINE WITH TICKETMASTER VISIT:
Buying Tickets Online