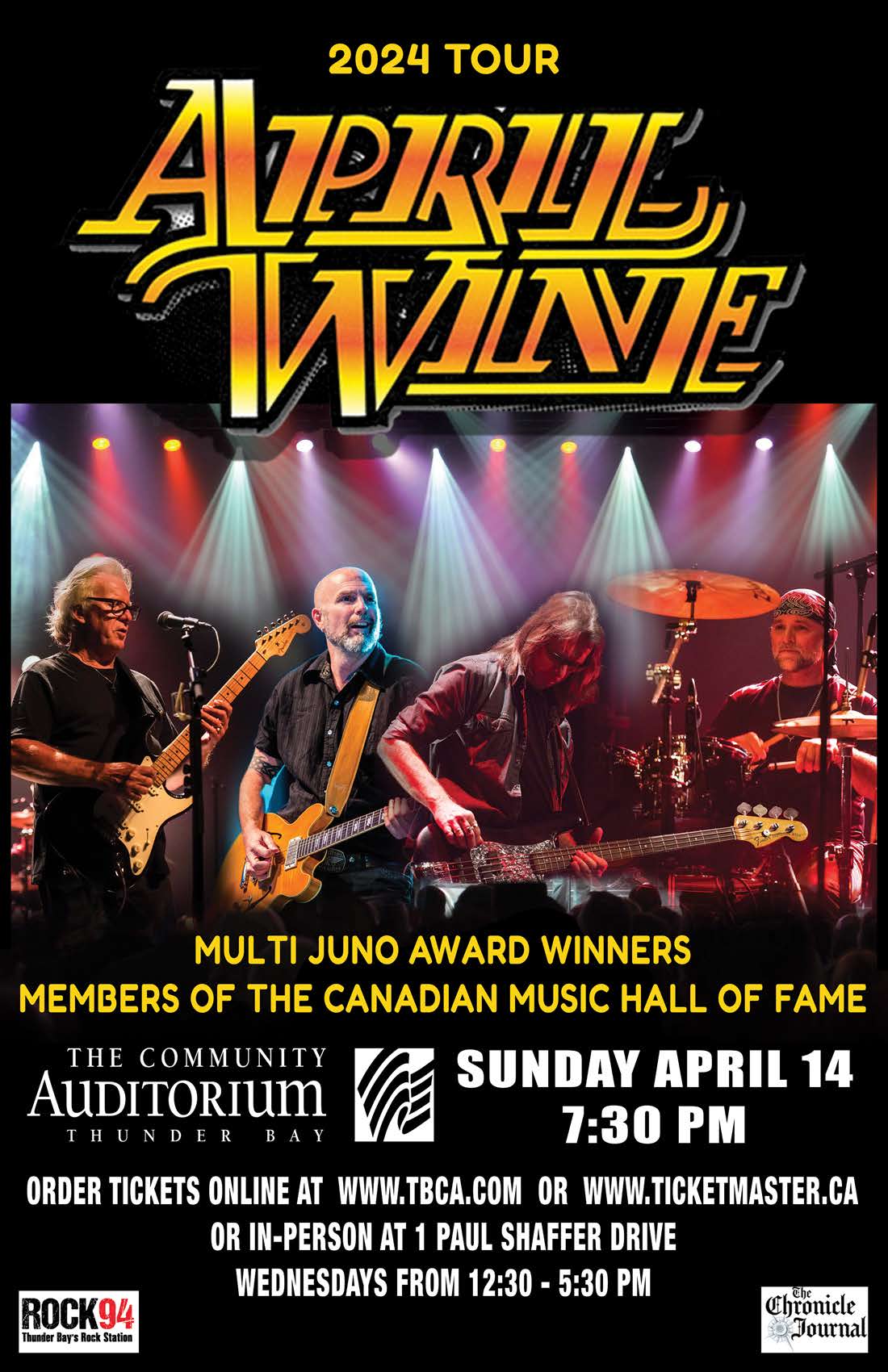 On-sale
Friday, November 10, 2023
Loge Seats On-sale
Friday, March 8, @ 10:00 AM
Canadian rock band, April Wine, formed in 1969. Originally
based in Halifax, Nova Scotia, the band enjoyed international success
in the 1970s and 1980s, releasing more than 20 albums since 1971, and
selling over 20 million albums worldwide.
April Wine's extensive discography includes numerous gold and
platinum selling albums featuring mega-hits like 'Roller', 'I Like to
Rock', 'You Could Have Been a Lady' and others. Best known for their
international top 40 hit 'Just Between You And Me', an iconic power
ballad that made them the very first Canadian band on MTV, April
Wine went on to release over twenty albums and have received a
combined total of 11 Juno Award nominations in the Group Of the
Year, Album of the Year, and Best Selling Single categories.
In 2009, April Wine was inducted into the Canadian Music
Industry Hall of Fame and were honoured with a Lifetime
Achievement Award for being part of Canadian Music History for 40
years, and in 2010 the band was inducted into the Canadian Music
Hall of Fame.
The band continues to tour throughout North America to this day!